Have you ever felt Glacial Silt?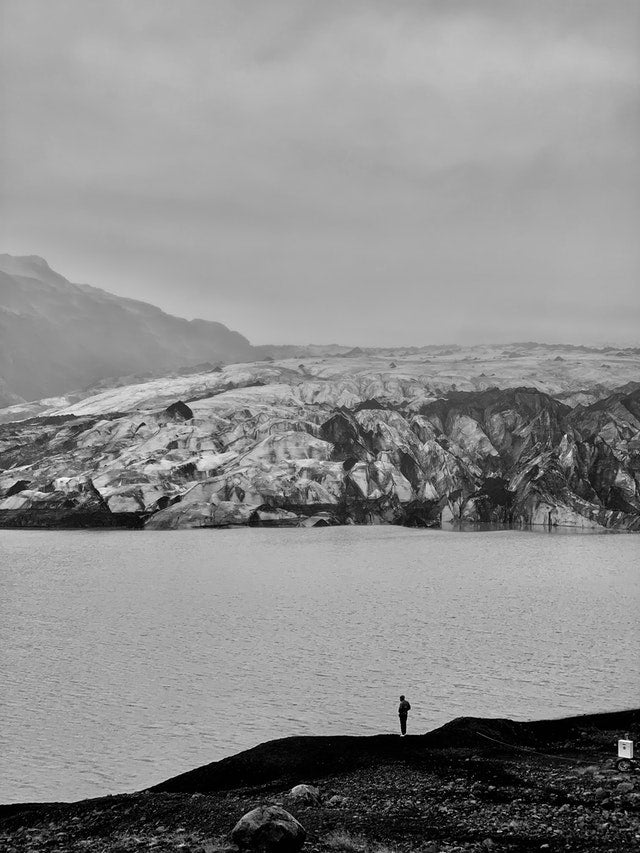 A Bracelet with a Story to Tell™:
Glacial Silt Bracelet Inspiration: Glacial Silt is common around Alaska. It is the extreme fine (generally finer that ground flour) rock dust created as the glacier grind over the earth and rocks. On windy days, it can be seen floating in the air giving a slight hazy appearance as the fine particles redistribute around the state.
Our Glacial Silt Bracelet shows the gray silt mixed with the extreme white of the glacial ice as they provide a soft shimmer in the light. We have also included a tassel on this bracelet to represent the soft 'wispy-ness' of the silt. This bracelet is made from white howlite and the gray are agate druzy with brass spacers.
Do you have a glacial story to share?
This is a stretch bracelet to fit most wrists and ankles. 
Our Premier Hand-Crafted Bracelets
Always best quality natural materials and craftsmanship
Always a Lifetime Guarantee
Always designed and crafted in the United States of America
Always made by residents of the Great State of Alaska
Custom designs are always available - just message or call us!